**This is a seasonal trip call for avalability**
Come enjoy 4 hours of fun with the beautiful views of Murrells Inlet, targeting Redfish, Flounder, Sea Trout, Spanish Mackerel, and many more. A trip perfect for first timers or familys just looking to get a taste of the fishing off the SC coast.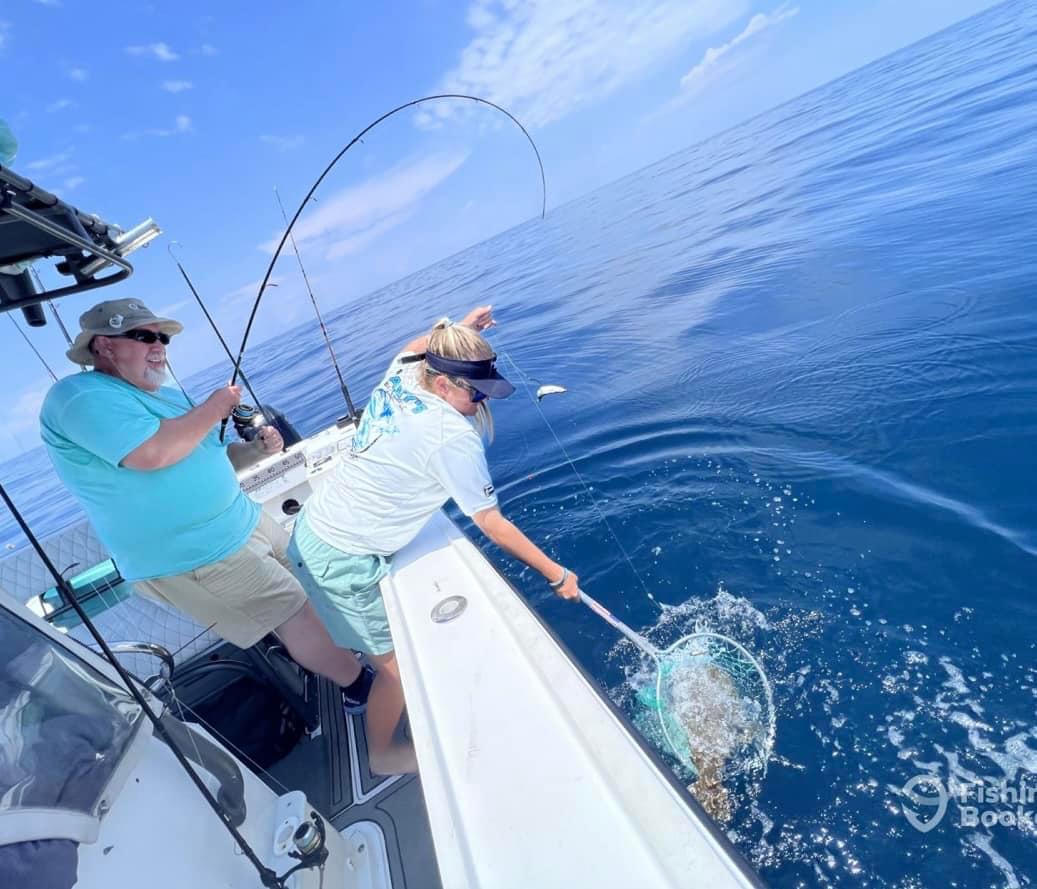 26' Mako
$700
29' SeaVee
$750
Am/Pm trips available. The morning trip leaves at 7am and the afternoon leaves at 1pm. On this trip we will target king Mackerel, Spanish Mackerel, Black Sea Bass, White Grunts, and many more. This is a good trip for all skill levels to get out on the water and get on the fish!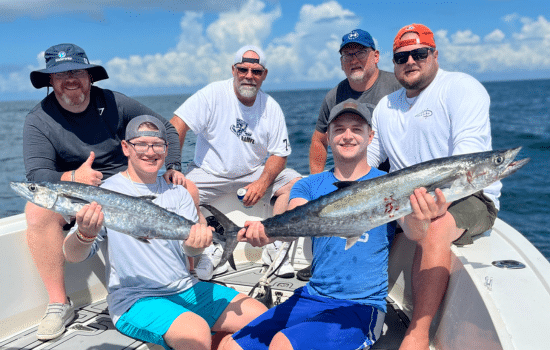 8 hours of non stop action. Targeting Vermilion Snapper, Silver Snapper, Trigger Fish, Grouper, King Mackerel, Cobia, and many more. A perfect trip for anyone wanting to fill the box and be back at the dock in time for supper.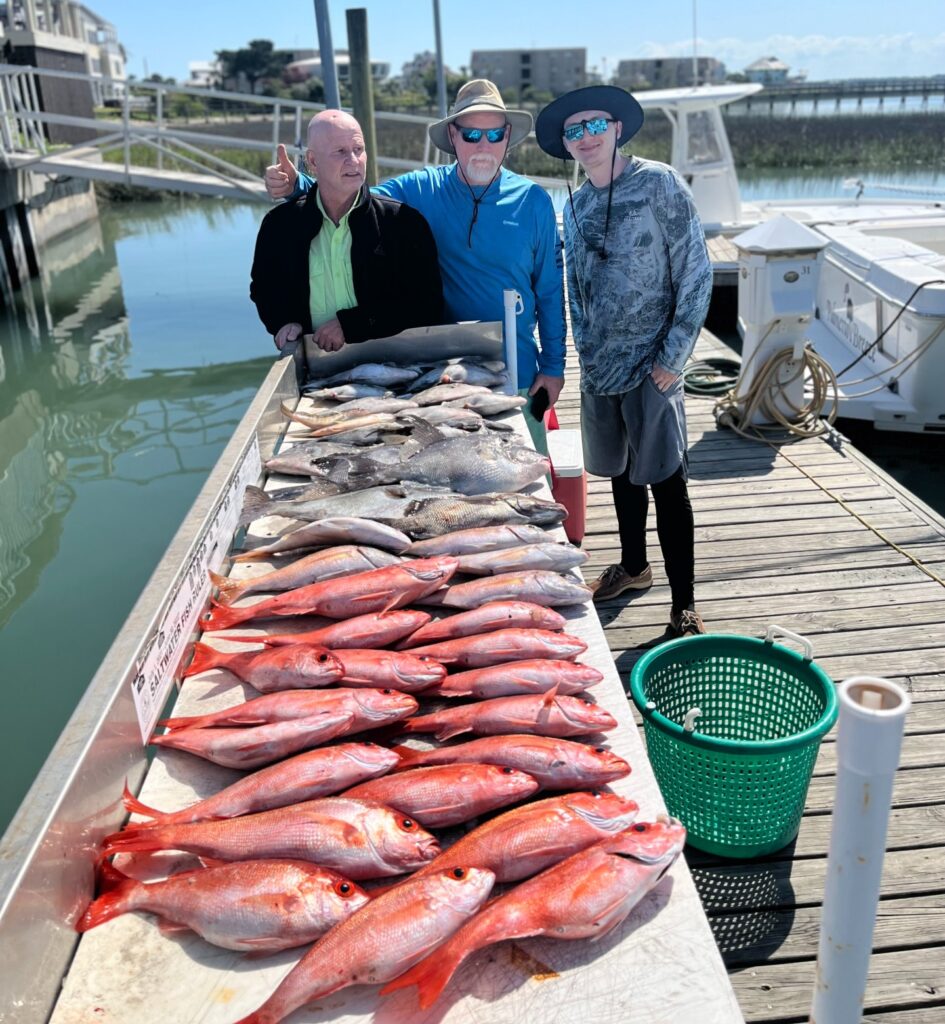 26' Mako
$1100
29' SeaVee
$1200
26' Mako
$1400
29' SeaVee
$1500
10 hours to fill the box. This trip is for those serious about bringing home the meat. Plenty of time to have a mix of some trolling and bottom fishing offshore. Targeting King Mackerel, Cobia, Grouper, Snapper, Triggerfish, and many more. A trip perfect for a family looking to stock the freezer or the avid fisherman wanting to have a full day of action.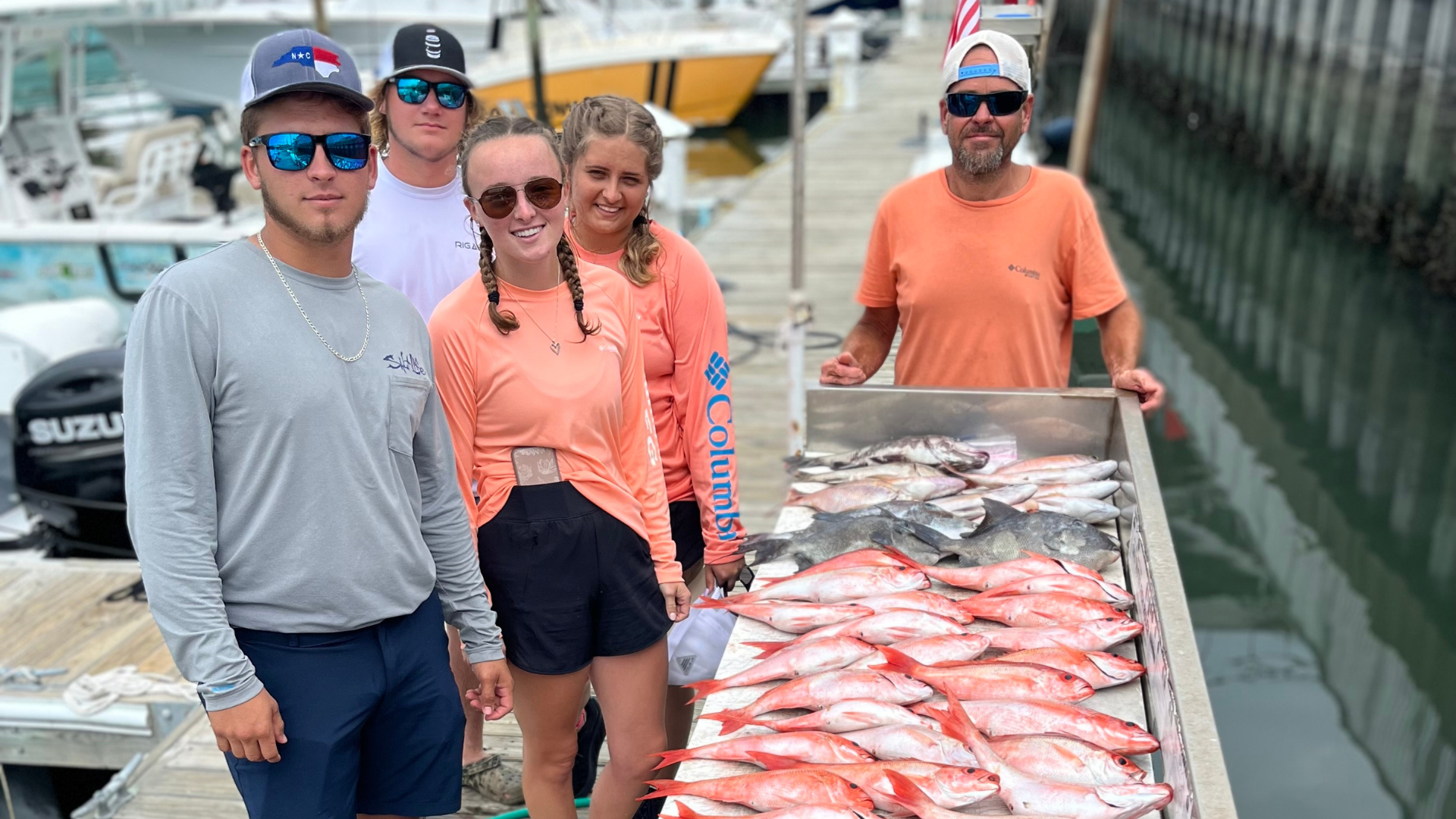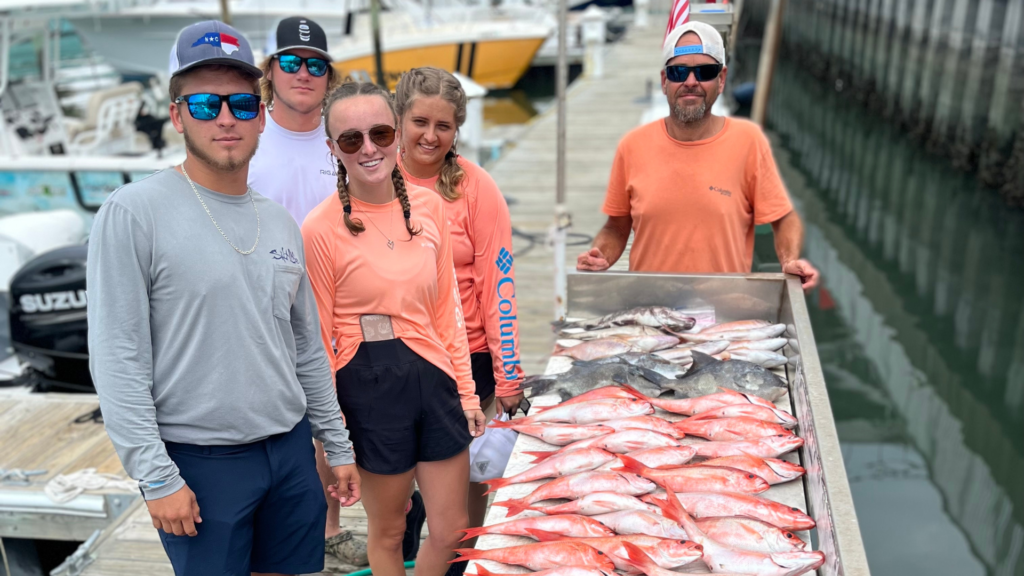 12 hours 50-70 miles offshore, Mahi, wahoo, blackfin tuna, grouper, vermilion snapper, Triggerfish, Amberjack, and many more. A trip perfect for anyone wanting to catch the finest fish that South Carolinas Coast has to offer.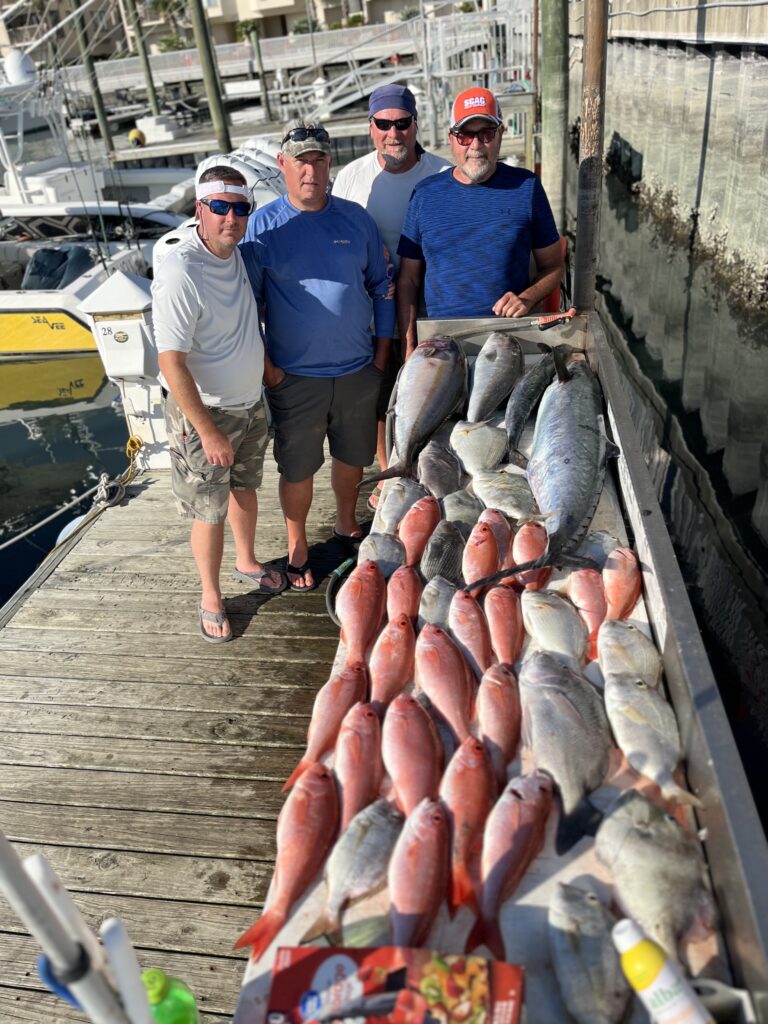 26' Mako
$1700
29' SeaVee
$1800
26' Mako
$650
29' SeaVee
$650
3 hours of toothy fun all the while getting to watch the beautiful carolina sunset. Target all kinds of sharks like Blacktip, Atlantic Sharp Nose, Bonnet Head, Hammer Head, and Tiger. A trip perfect for everyone from kids with a love for teeth, to the avid shark fisherman.